Mountain / Full Edition
Location: Kyoto, Japan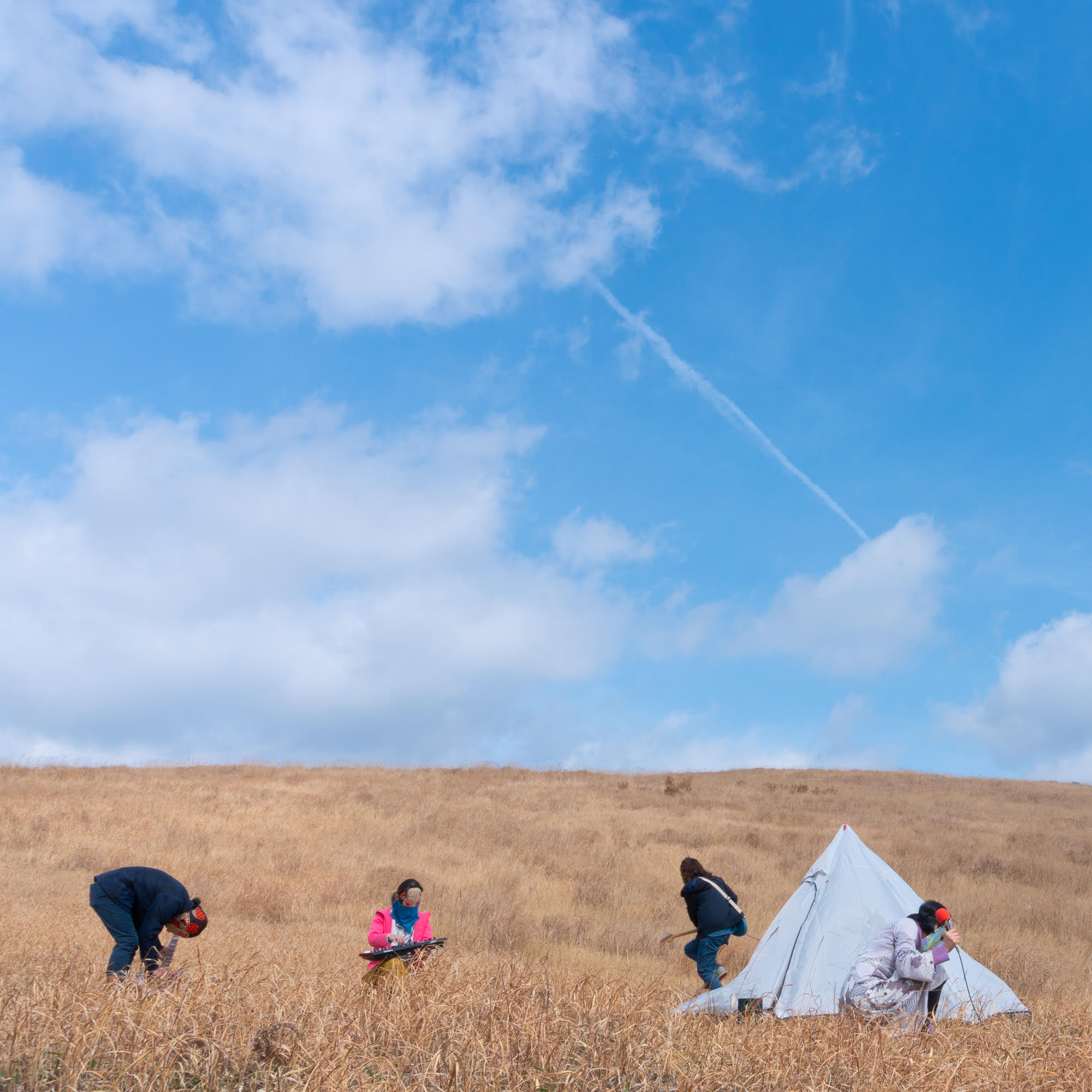 Mountain / Full Edition is a band based in Kyoto, Japan, and formed by Kentaro Imai, Misako Yabuuchi, and BuBu de la Madeleine in 2013.
The members, who are from various backgrounds, actively incorporate their interests and expertise towards the creative process. Their interests range from performing art, contemporary art, technology, nature, societal diversity to political issues. These interests are the driving forces behind their work, pushing them to challenge themselves and seek unconventional expressions.
The impact of COVID-19 has changed the way they work and the way they form the band. Recently, they released videos of their travels, created a sound movie, layered with shots taken with one takes, and collaborated with Chinese band, Absolute Purity.
Like an ever transforming ridgeline, Mountain / Full Edition resonates with society and breaks the pre-assumed harmony.
Band members for Counterflows Festival 2022
Misako Yabuuchi is an interdisciplinary artist working in paintings, drawings, animations, sounds, crafts, texts, performances and happenings. She has performed both as a solo artist and for collectives including Dumtype and THE OK Girls.
Kentaro Imai started his music career as "Les Rideaux Clandestins". His works blur the boundaries between music, performing arts and contemporary art.
Kiuchi Hitomi is a lighting designer for theaters and music. As a member of Mountain / Full Edition, she plays keyboards, designs laser beams for their performances and videos, and creates lights that can be operated by keyboards.
Mountain / Full Edition released the album "No Matter Where You Come From, You Are Not a Stranger Here" in 2019. The title is taken from a phrase by Jewish chemist and Auschwitz survivor Primo Levi, reflecting the band's interests in inclusivity and political action.
The album consists of ten standalone tracks forged out of deep crypto electronics, jazz freakout, muting left psych, circuit board punk, strange reading, overarching sounds of the undergrowth and crawling metropolitan decay.