Judith Hamann
Location: Melbourne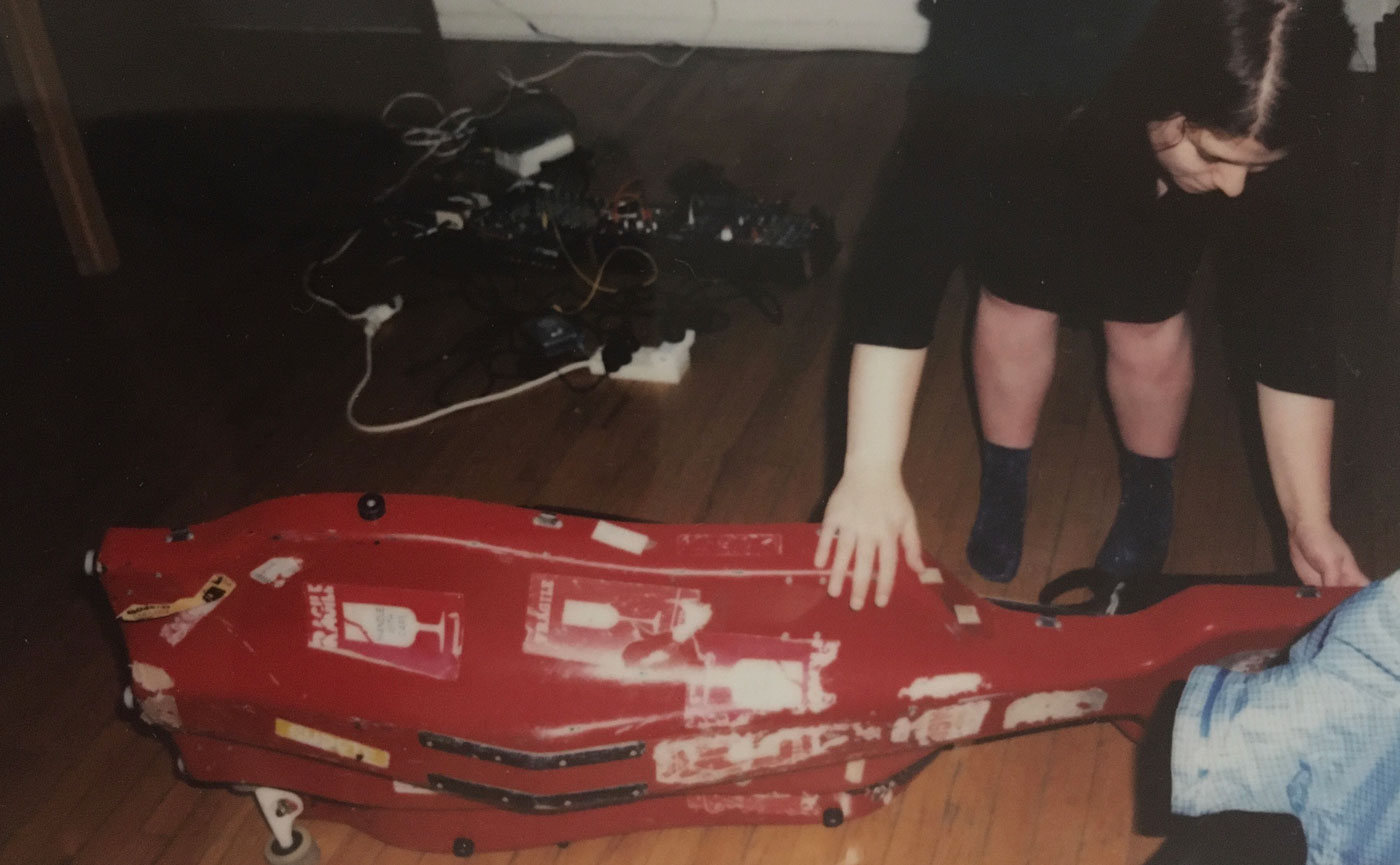 Judith Hamann is a cellist and performer/composer from Narrm/Melbourne. They have "long been recognised as one of Australia's foremost contemporary-music cellists" (RealTime Arts), and as a composer who "destroys the fiction of the musician who lives and works outside conventional parameters and puts in its place a series of compositions that are fundamentally humane" (WIRE). Their work encompasses performance, improvisation, electro-acoustic composition, site specific generative work, and micro-tonal systems in a process based creative practice.
In their recent research, Hamann examines the acts of shaking and humming as formal and intimate encounters; interrogates 'collapse' as a generative imaginary surface; and considers the 'de-mastering' of bodies, both human and non-human, in settler-colonial heritage instrumental practice and pedagogy. Their process-driven and embodied practice, considers the ways sound operates as a subject, object, or actant. Trained in contemporary classical performance, they frequently challenge the boundaries of their instruments, whether the cello, voice, or body, considering how sonic thresholds offer generative sites of instability and movement.
Judith likes working with and thinking-with other artists which has sometimes included people like Marja Ahti, Oren Ambarchi, Joshua Bonnetta, Dennis Cooper, Charles Curtis, Lori Goldston, the Harmonic Space Orchestra, Sarah Hennies, Yvette Janine Jackson, Alvin Lucier, Éliane Radigue, Anike Joyce Sadiq, and La Monte Young. Judith's work has previously been published by labels including Blank Forms, Black Truffle, Another Timbre, Longform Editions and Second Editions. Judith holds a Doctor of Musical Arts from UC San Diego.