Hannan Jones
Location: Scotland/Australia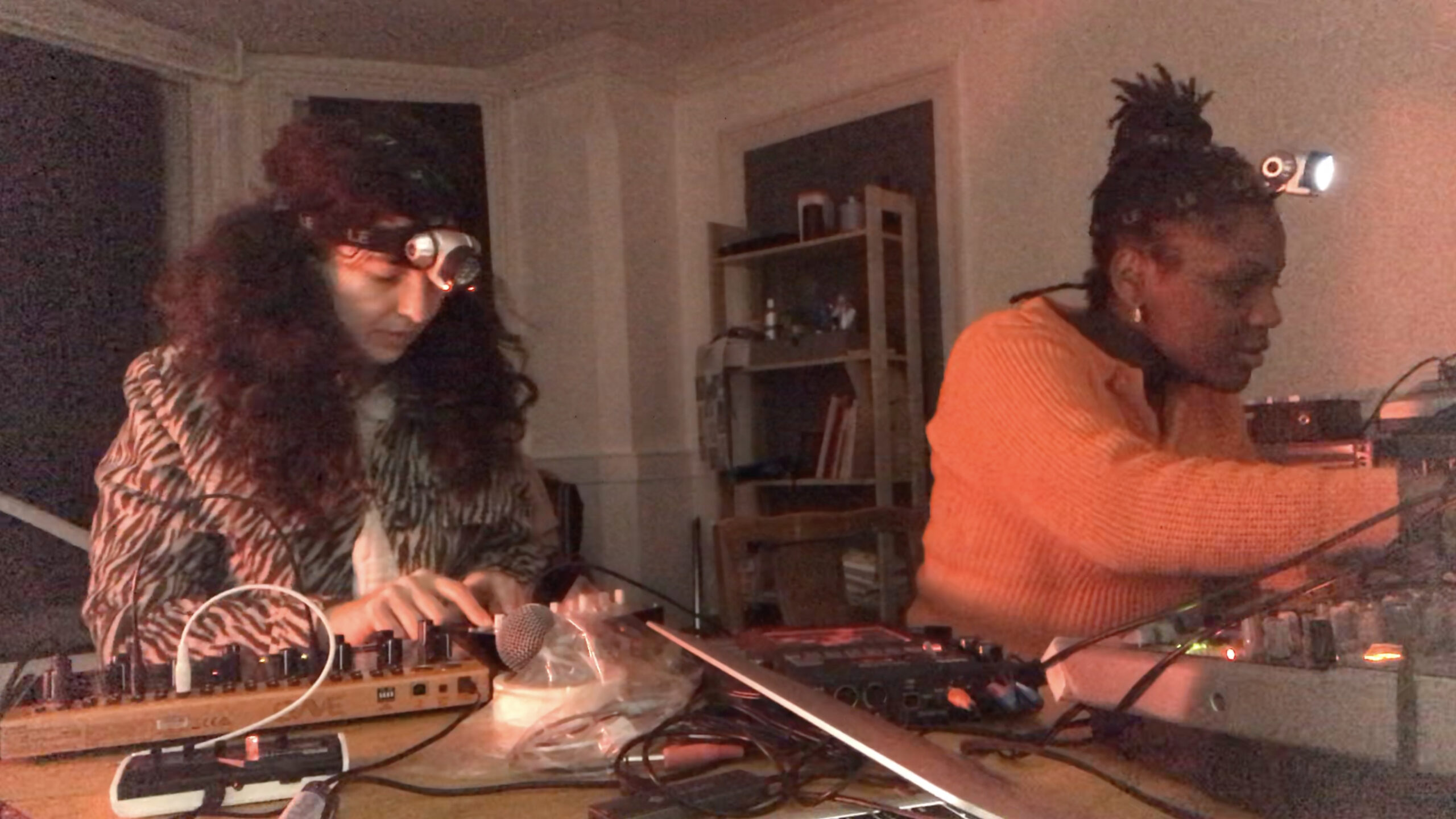 Hannan Jones is an interdisciplinary artist whose research motivations encompass side-lined narratives, often drawing parallels of personal and collective histories; and navigating this from the perspective of hybridity and mixed origin.
Together, Hannan and Shamica Ruddock shared a basement studio space. A peripheral space they came to know as 'The Beat/s Kitchen NRG collective' AKA' The Beats Kitchen'. The Beats Kitchen was fuelled by conversation, joy, and energised by rituals and friendship. It hosted curiosity and their passion for speculating through experimental sound, film, electronic and analog music equipment, archives and futurisms, sonic fictions, and world-building.
From The Beats Kitchen sprang forth 'Re-Imagining In-Conversation'. A performative exploration of the in-conversation format, 'Re-Imagining In-Conversation' extends a multiplicity of identified overlapping and diverging themes through sonic and visual improvisation.
Recently, the pair worked with aspects of jazz and improvisational performance under the mentorship of legendary and generous Pat Thomas, supported by Counterflows and the CCA.