Cara Tolmie
Location: Stockholm, Sweden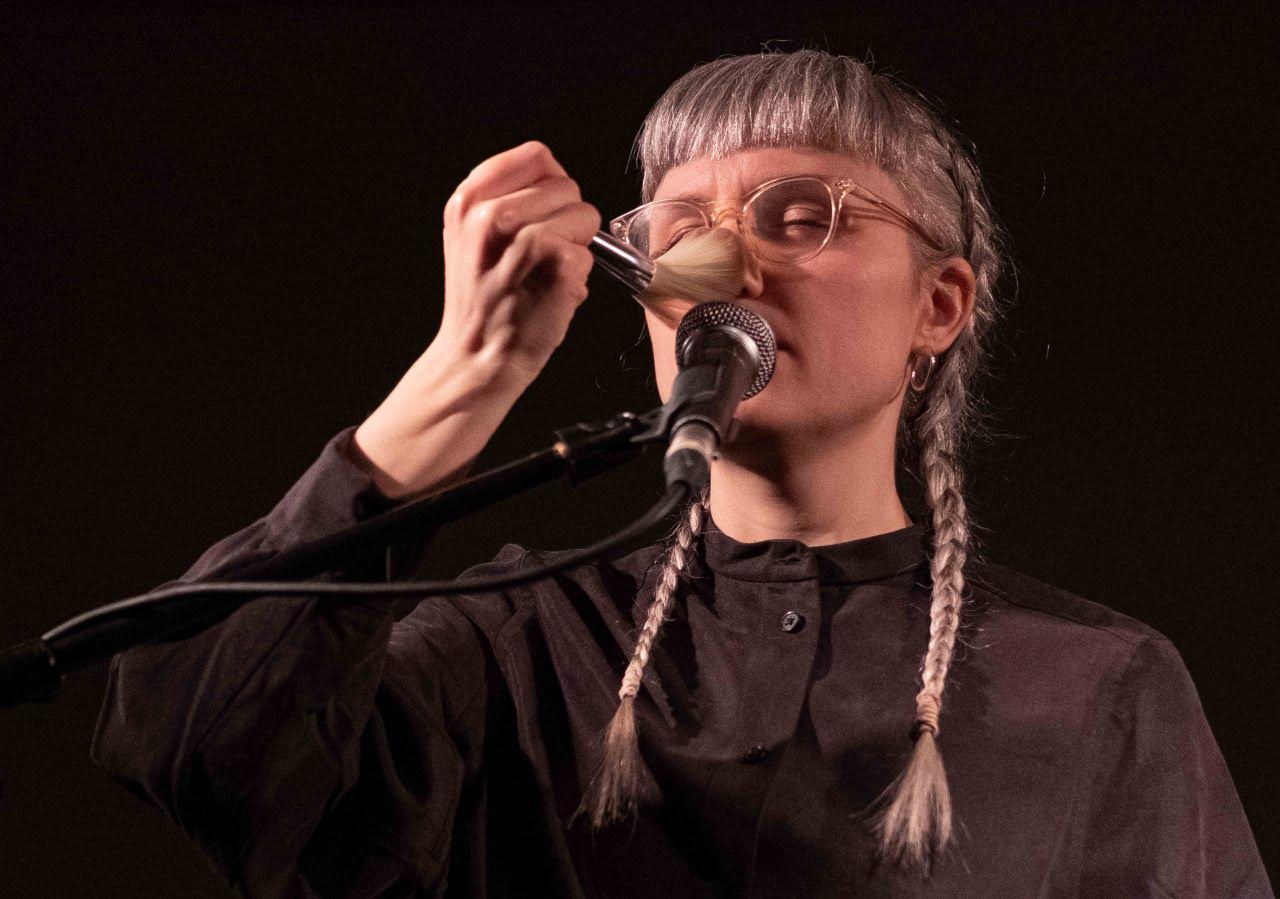 Cara Tolmie spends much of her time oscillating between contexts as an artist, musician, performer, DJ, pedagogue and researcher. Her works have been performed and exhibited widely at art galleries, music festivals, biennials, conferences and in the public space – both as solo presentations and collaborative projects. Recent collaborators include Stine Janvin, Em Silén, Moa Franzén, Julia Giertz, Susanna Jablonski, Paul Abbott, Zoë Poluch, Kim Coleman and Martin Gustavsson.
Her practice at large centres itself upon the voice, the body and the complex ties between the two. All at once subjective as well as socially determined, she explores voice and body as two codependent entities able to confirm as well as contradict one another. Within this she often explores performative techniques that disorient the listening relationship between the singer and her audience through live uses of the defamiliarised, uncanny and sampled singing voice.
(Cara is currently a PhD candidate in Critical Sonic Practice at Konstfack, Stockholm developing a vocal practice called Internal Singing that plays a sensitised voice-body through exploration of sounding on both the inhale and exhale, improvisation, vocal imaginaries and self administered touch. As it builds up slowly through acute attention to breath, inclination, pleasure and circulation, Internal Singing attempts to prise open a space, ever-accessible – one that can be used to gather, improvise and examine what unknown vocality might emerge when acute sensitivity and tenderness are valued as a skill.