Music Space website and Creative Sessions launch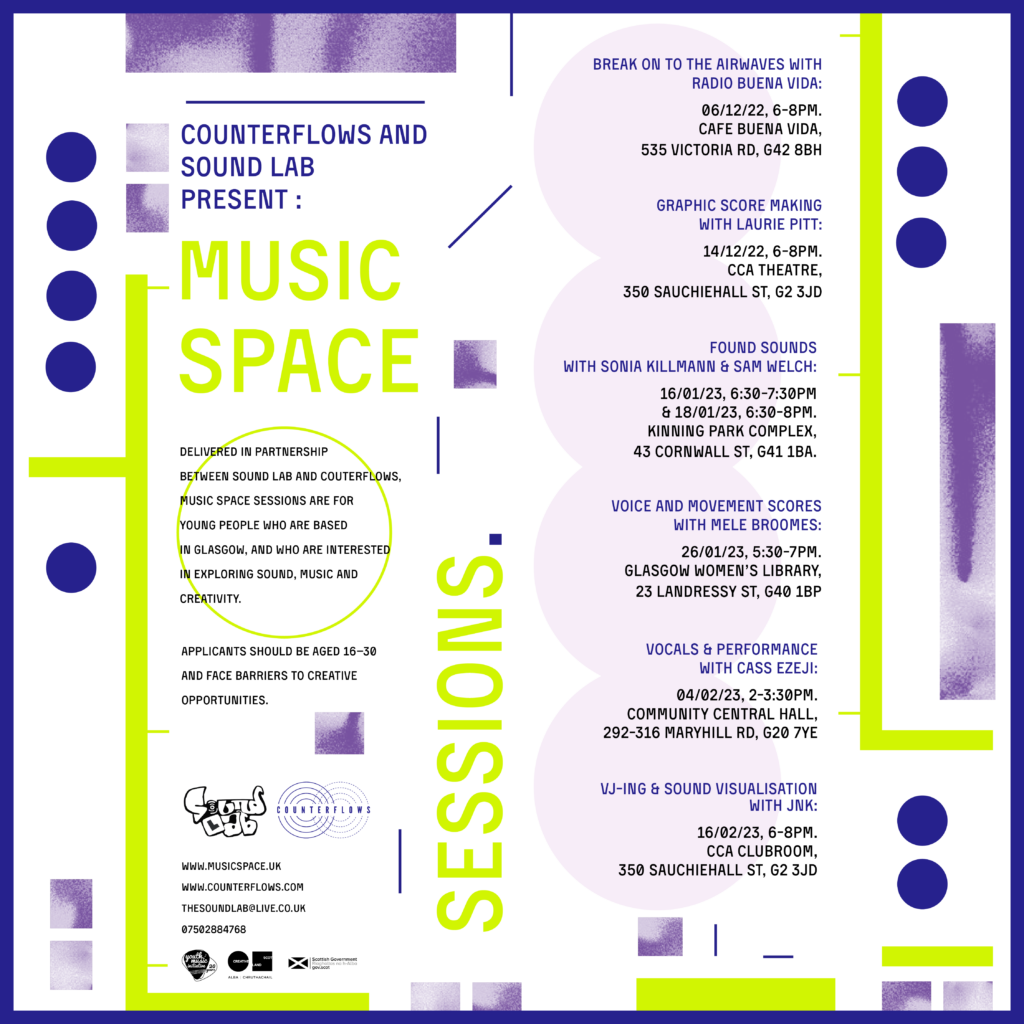 We are delighted to launch our new website for Music Space – a year-long bursary programme which began in March this year. It has been set up for young people (18–24) who are based in Glasgow, and who are interested in exploring sound and music. Follow this link to explore the site and find out more about our current bursary recipients, Eyve and Mawaddah.
To coincide with the new Music Space website we have collaborated with Sound Lab to produce Music Space Creative Sessions, a series of upcoming workshops for young people to explore and experiment with sound, music, movement, voice, how to make a radio show and more. Visit here to read about the sessions including how to sign up. Please note there is a limited capacity, and places will be reserved on a first come, first serve basis. Applicants should be aged 16–30 and face barriers to creative opportunities.