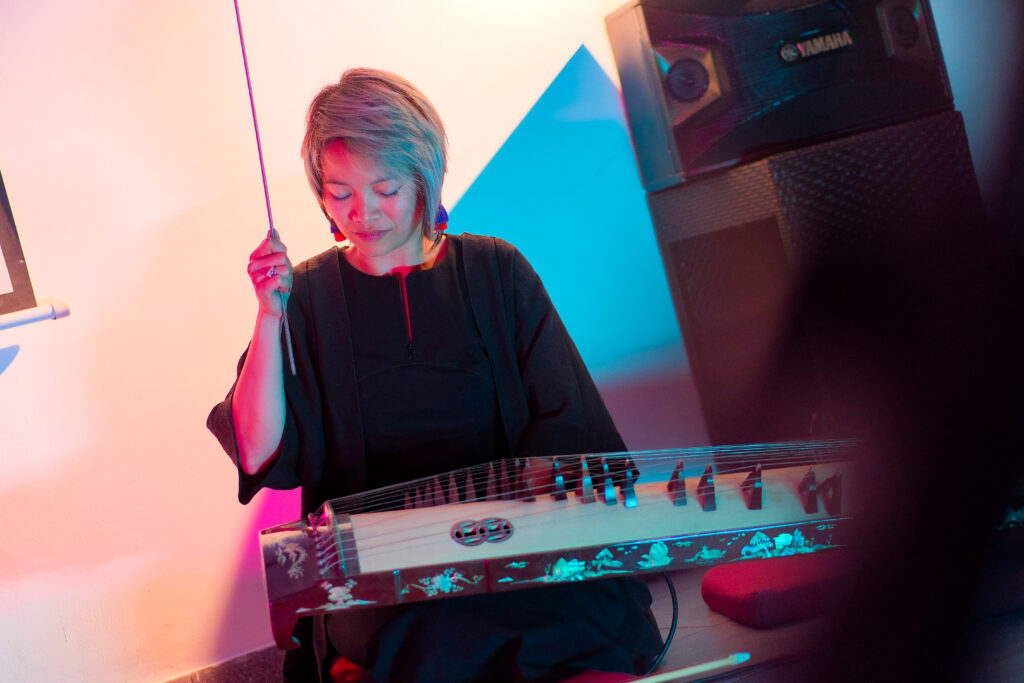 Hoài Anh came to music from a young age in a family rich in artistic and cultural traditions. She has trained through a variety of music programmes at home and in Europe: studying Ethnic Music, with painting, gourd, and t'rung instruments at Hanoi College of Culture and Arts; Classical Music with Piano and Harp at the National Conservatory of Music in Bordeaux (France) and Electro Acoustic Music at the George Bizet Conservatory in Paris (France).
Hoài Anh has performed widely throughout Europe and Vietnam and is passionate about sharing the unique sounds of Vietnamese traditional music. During her time in Paris she studied with traditional music and cultural researcher Professor. Dr. Tran Van Khe, graduating with a masters degree in Ethnomusicology from Sorbonne Paris 2009 with a focus on Cheo singing.
Since returning to Hanoi ten years ago, she has worked as a music broadcaster with the Voice of Vietnam.