SERAFINE1369 & Young Nettle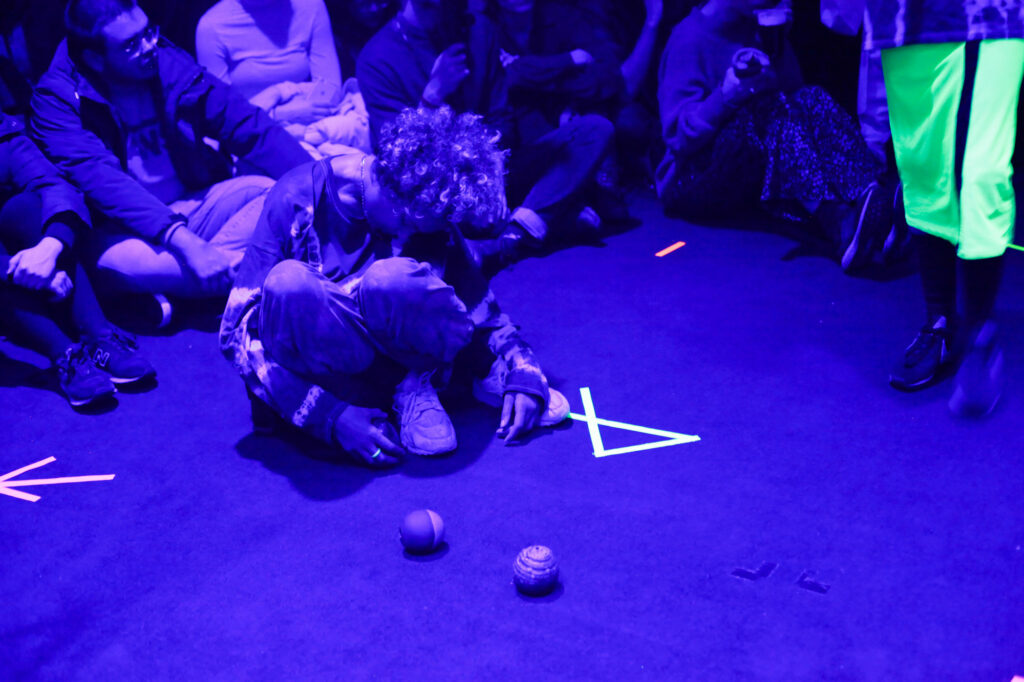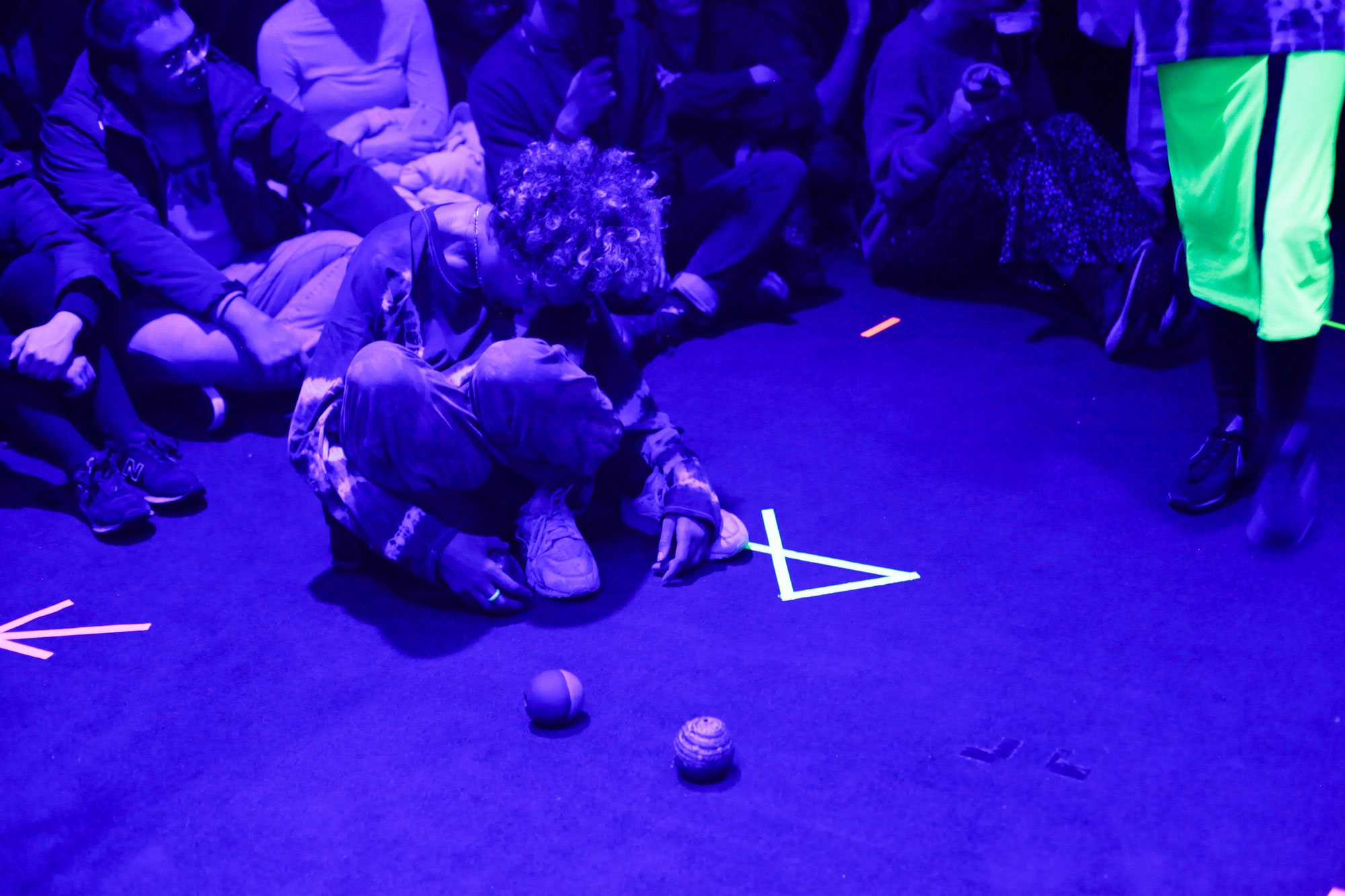 Young Nettle's (Phoebe Collings-James) work often eludes linear retellings of stories. Instead, her works function as what she calls "emotional detritus": they speak of knowledges of feelings, the debris of violence, language and desire which are inherent to living and surviving within hostile environments. Recent works have been dealing with the object as subject, giving life and tension to ceramic forms. As Young Nettle, a musical alias, she loves sound that totally envelopes her and is part of B.O.S.S., a QTIBIPOC sound system based in South London. Drawn to high octane sensual emotional sound, with heavy bass and wild lyrical flows. She has played in clubs, museums and house parties, alongside making original music productions. Including Sounds 4 Survival, an undulating live performance work created with SERAFINE1369, which asks the question of what an anti-assimilationist practice might look and sound like.
SERAFINE1369 (previously Last Yearz Interesting Negro) is the London based artist and dancer Jamila Johnson-Small. SERAFINE1369 works with dancing as a philosophical undertaking, a political project with ethical psycho-spiritual ramifications for being-in-the-world; dancing as intimate technology.
Their work is informed by research into movement and dance as a tool for divination, decoding messages from an oracular body – on personal/structural/symptomatic/somatic/psychic levels – to be processed through the medium of choreography. Always thinking about the metabolic – impact and exchange through/in/as movement. Their shows are stage/dreamspace/battleground, decompositions, atmospheric landscapes created through the live unfolding of the tensions between things that produce meaning.