Mazen Kerbaj
Location: Lebanon/Berlin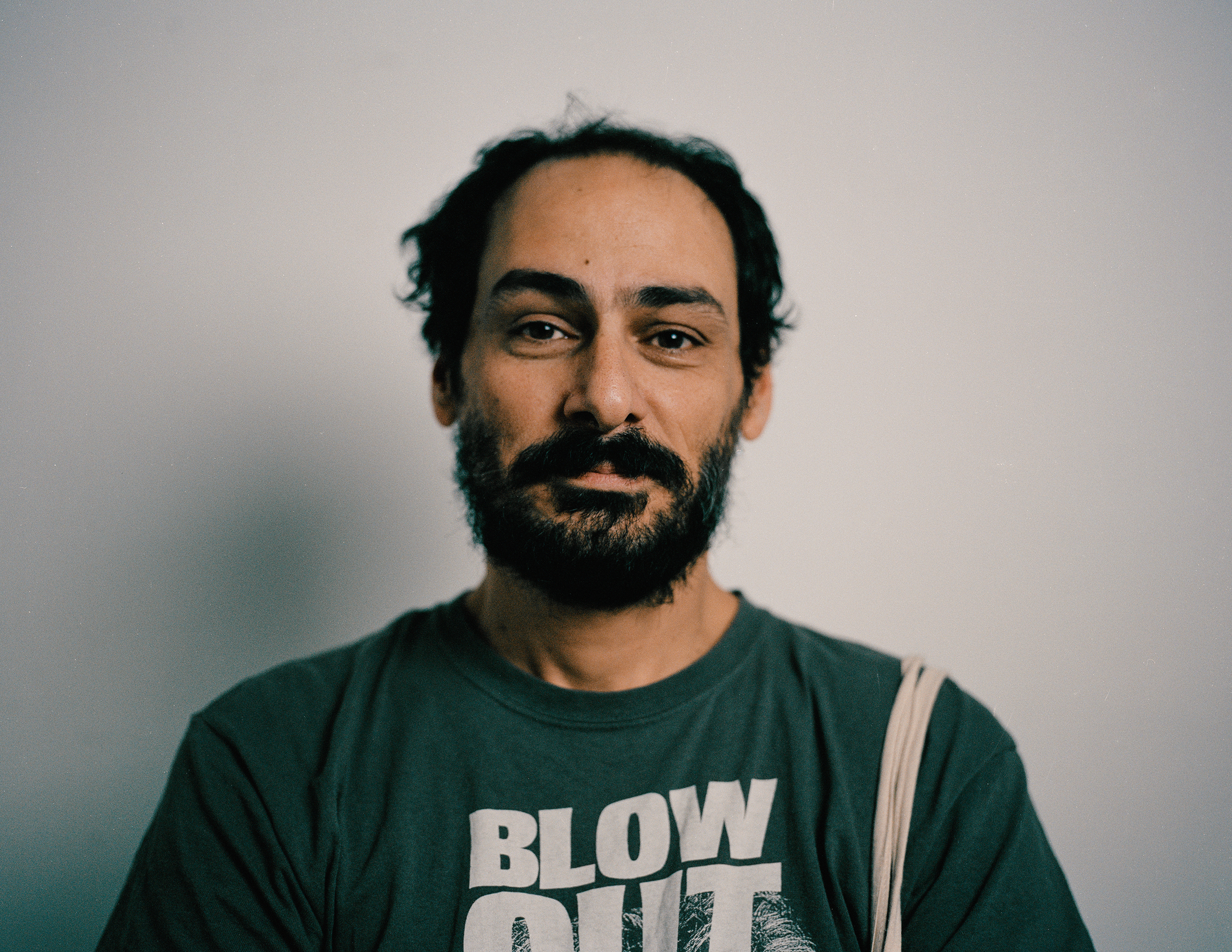 Mazen Kerbaj is a Lebanese comics author, visual artist, and musician born in Beirut in 1975. He also works on selective illustration and design projects and has taught at the American University of Beirut.
Kerbaj is the author of more than 15 books, and his short stories and drawings have been published in anthologies, newspapers, and magazines. His work has been translated into more than ten languages in various local and international publications. His paintings, drawings, videos, live performances and installations have been shown as part of numerous solo and collective exhibitions, in galleries, museums and art fairs around the world.
His visual art is heavily influenced by his musical improvisation practice; this is apparent in his long standing "four hands" collaborations with other visual artists, such as Laure Ghorayeb (his mother) and Hatem Imam, as well as his live visual performances, such as Wormholes.
Mazen Kerbaj is widely considered as one of the initiators and key players of the Lebanese free improvisation and experimental music scene. He is co-founder and active member of MILL, the cultural music association behind Irtijal, an annual improvisation music festival held in Beirut since 2001 (www.irtijal.org), and co-founder of Al Maslakh, the first label for experimental music in the region operating since 2005 (www.almaslakh.org).
As a trumpet player, whether in solo performances or with long-lasting groups like "A" Trio, Kerbaj pushes the boundaries of the instrument and continues to develop a personal sound and an innovative language, following in the footsteps of pioneers like Bill Dixon, Axel Dörner and Franz Hautzinger.