Ghost Tunes – In the beginning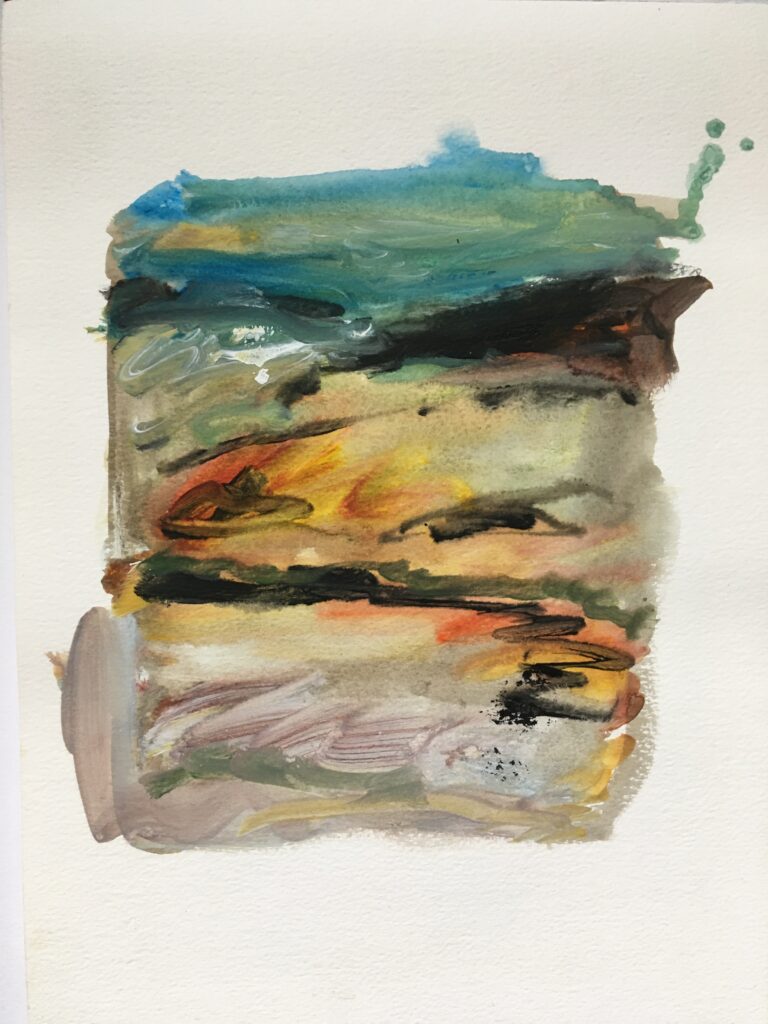 Landscape 1.
It is so great to get Ghost Tunes started. Since I went out to Australia in January 2019 Madeleine Flynn and Tim Humphrey, who looked after me on my month expedition, have been talking about how to work together on a project exploring ideas around our mutual interests in sound, landscape, language and knowledge. What struck me most about Australia was the landscape and how different it was to Scotland. But with thinking about landscape the meaning behind our vision of landscape kept cropping up. Tim said I had to read Bruce Pascoe's book Black Emu, which I did. Mr Pascoe's book reveals the way the First Nation peoples farmed and cultivated the landscape, dismissed or ignored by the invading settlers 250 years ago and of course over the course of the following decades.
I was lucky and grateful to be invited to take part on a residency out near Cootamundra in New South Wales at Wiredlab which is an arts organisation set up by Sarah Last in rural Australia. There visual artists, musicians and writers were invited to respond to a whole series of discussions and workshops with the farming community in the area. The whole experience was remarkable and again the extreme landscape struck me with awe. Red soil, bare dried up trees, soft rolling hills with distant kangaroos and the sound of the cawing galahs with their pink and grey plumage flashing across blue skies.
I could go on but won't for now…
The project is now beginning and with such a great group of artists from Australia and Scotland. A description and a list of the artists are on the other project pages. Here on our blog/diary pages we will share some thoughts as the project progresses. We will all be meeting on zoom at least once a month and as the ideas percolate through we'll share images, sketches and soundclips. Alasdair Campbell, Counterflows, September 2021.