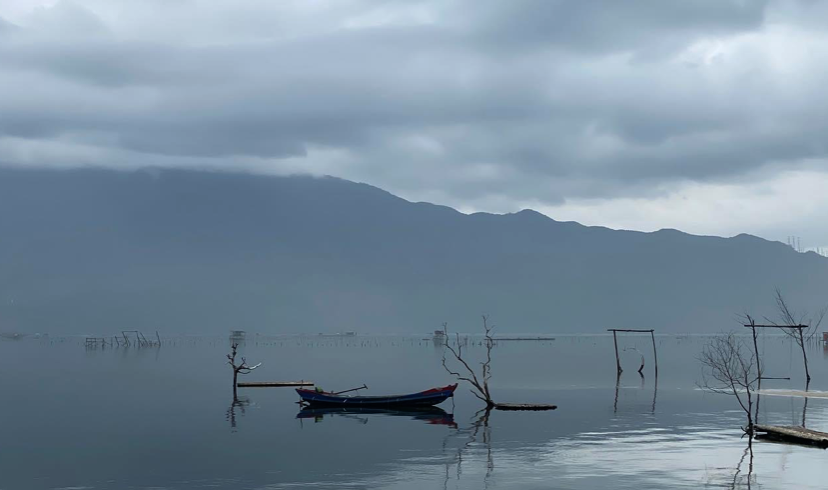 Thanh Cảnh – Sound and Landscape
We are excited to share a new project titled Thanh Cảnh – Sound and Landscape developed in partnership with our friends in Vietnam, Len Ngan.
Over the past six months, AC Projects has been working with Len Ngan to develop the project as part of the British Council's UK/ Vietnam Season 2023. Thanh Cành brings together artists from across the UK and Vietnam to explore sound's relationship to land, language and tradition.
In 2023 we selected Scottish artists Inge Thomson and Sholto Dobie to join four Vietnamese musicians Tran Hoai Anh, Ly Mi Cuong, Long Ngoc Minh (Luong Minh) and Nguyen Bao Trung (Trung Bao) as part of a two part project taking place in Hanoi and Ha Giang.
The first phase of the project runs 11th- 24th June 2023, the group will meet for the first time in Hanoi and Ha Giang, spending time together, firstly in the Ha Giang mountains spending time learning from the local Hmong community through improvisation, instrument making and recording. The group will then return to Hanoi to lead and take part in open labs, talks, sound walks and performances that focus on our changing environment, the future of tradition and how this relates to new music.
We will be writing a blog during our time in Vietnam, you can check here on our website for updates.
TRẦN HOÀI ANH
Hoai Anh came to music from a young age in a family rich in artistic and cultural traditions. She has been trained through professional music schools at home and abroad: ethnic music, with painting, gourd, and t'rung instruments at Hanoi College of Culture and Arts; classical music with piano, harp at the National Conservatory of Music in Bordeaux (France), electro acoustic music at the George Bizet Conservatory in Paris (France).
INGE THOMSON
Inge Thomson grew up on Fair Isle surrounded by salt, sea, fish and birds. She has been composing music all her life and has a deep affection for the accordion with piano keys.
LY MÍ CƯỜNG
Cuong is a young Hmong artist from the highlands in Ha Giang Province, Vietnam. He grew up in the indigenous cultural environment of the Hmong community, studied with artisans playing musical instruments such as flute, lute, and khèn.
SHOLTO DOBIE
Dobie was born in Edinburgh and lives in Vilnius. He uses loose structures and a wide range of sound sources including homemade organs and gourds. His performances are personal and intuitive, often seeming subtle, sensual, and goofy.
LONG NGOC MINH (LUONG MINH)
Luong Minh studied classical trumpet at the Vietnam National Academy of Music in 2005. After graduating from the Intermediate School of Music; he won a full scholarship to study in Russia, spending five year learning and being influenced by Jazz, Pop and Ballads.
NGUYỄN BẢO TRUNG (TRUNG BẢO)
Trung Bao is a Beatboxer and visual artist. He studied Graphic Design, Pacific Northwest College of Art (USA) and has won awards at World Beatboxing Tournaments throughout the world. Trung has an interest in Vietnamese cultural heritage drawing from graphic history and folk music.
We acknowledge and appreciate the support of the British Council and are delighted to be part of their UK/Vietnam 2023 Season.